Photo calendar
"structures of nature"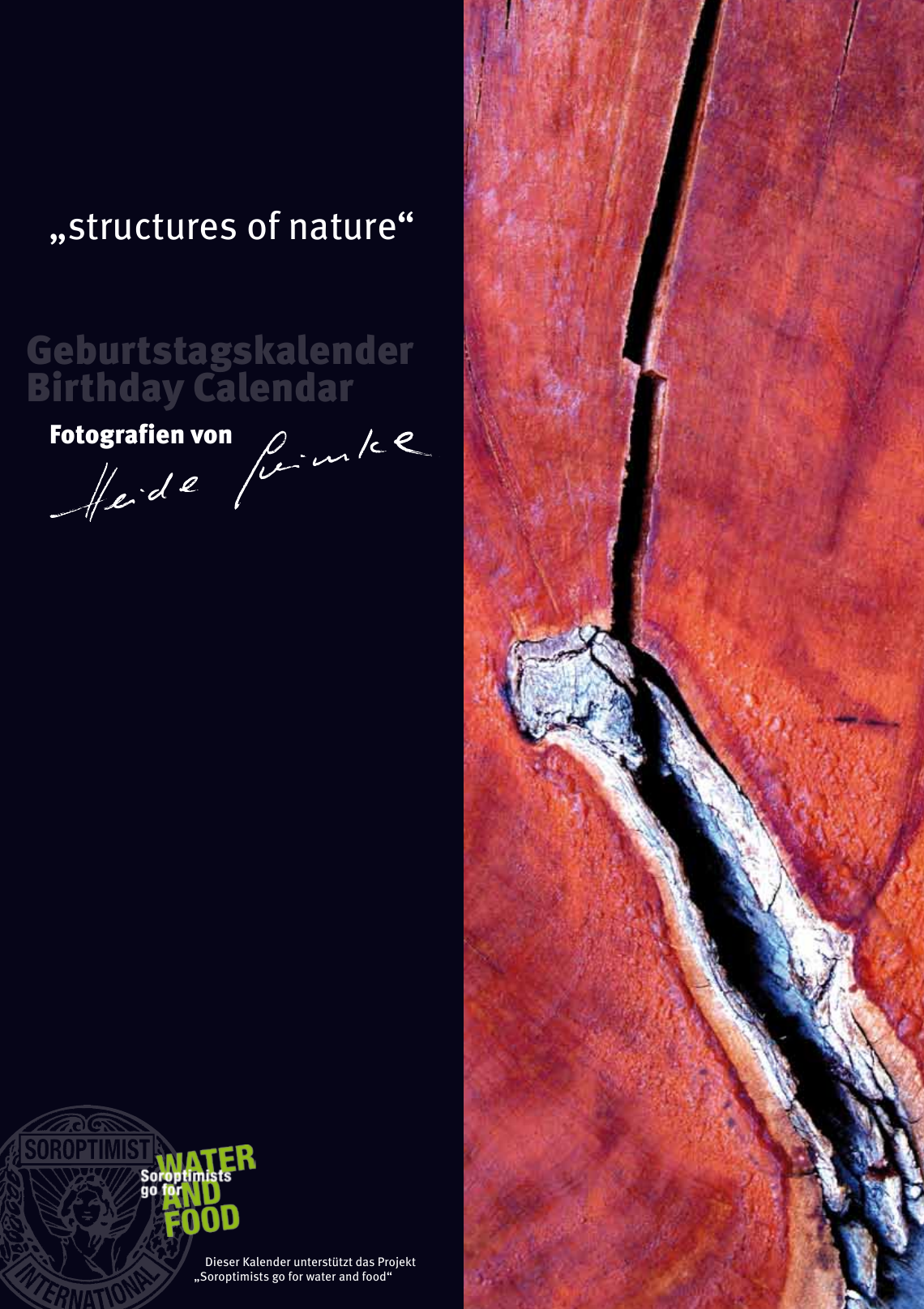 Water is what distinguishes Earth from other planets. It's our best friend and our worst enemy. The world wide water crisis exists and it is serious. It's no longer limited to traditionally-dry regions. The water problem is global.
On the continent of weather extremes, the artist and Soroptimist is impelled by floods and the tropical cyclone "Yasi" on the Australian east coast as an impulse to financially support the international project "Soroptimists go for water and food" through this calendar.
Soroptimist International (SI) is the largest international service organisation of working women. A global network of SI members works in international partnerships to improve the living conditions of women around the world. From 2011-2013, SI Europe's projects fell under the theme "Soroptimists go for water and food" (www.soroptimist.waterandfood.eu).

Heide Schimke lives and works as a free artist and psychotherapist in Hagen/Westphalia. She shows her paintings and photography projects in numerous solo and group exhibitions in Germany and Switzerland. Since 2006, she often embarks on longer travel and research trips to Australia. The works that she has created there are characterised by structural vision.
The photos shown here thematize surfaces: landscapes, stone, wood, and sand. These surfaces are part of mankind's history. In them she senses the sum of all memories: tracks, erosion, impressions. "I am drawn to perceive the interplay between micro- and macrocosm in their fragile balance, and to give form to this metamorphosis. Our planet Earth is a large organism. It changes and conserves; it breathes in and out. Everything is a transition from here to there."
Download the PDF version of the calendar here!
◄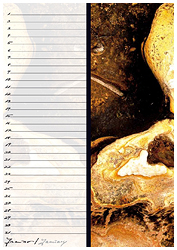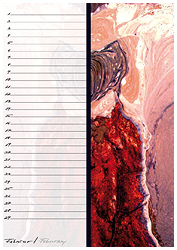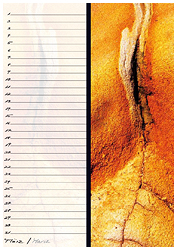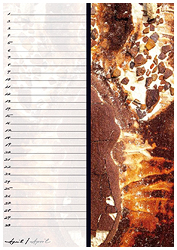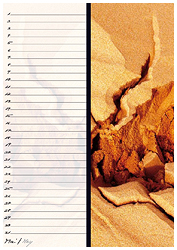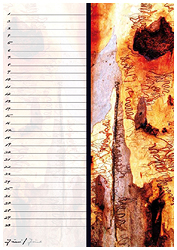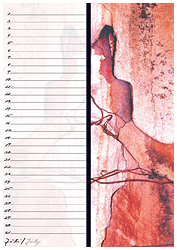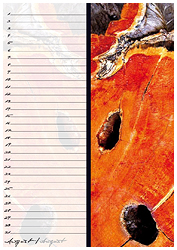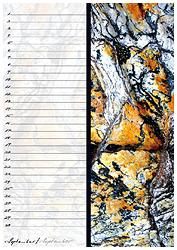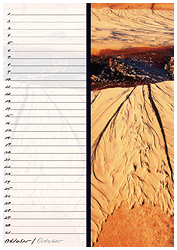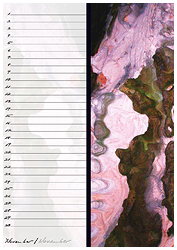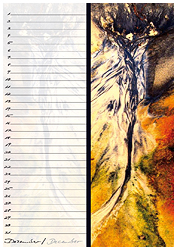 ►